Napoli Photography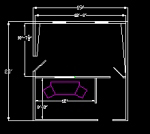 A Full Service Studio
Complete with lighting, props, backgrounds, and reflectors, to handle most portrait, product and conceptual set ups.
Post Processing
The very latest in hardware and software technology and the expertise to use them to create a final product ready for publishing in whatever medium you need from print to web and everything in between. Every job is tailored to your needs. From work ready for publishing or getting you the "shot" and letting your design team take it from there.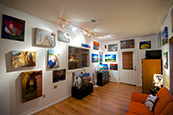 In House Printing
Professional large format inkjet printing capable of producing stunning prints and banners on a variety of fine art papers and canvas with a 100 year archival quality. Each print is treated with a clear laquer coating which provides protection from UV, moisture, and fingerprints and adds years to the archival life expectancy of the print. In house printing allows total control of image quality from shoot to finish to ensure the very best in color and detail reproduction. I also provide custom framing and gallery wrap services and can provide you a stunning enlarged piece of wall art ready for display in your home, office, or institution. Bring me your favorite porttrait or photograph and let me turn it into a complete work of art.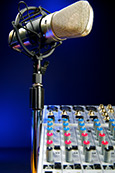 Professional Audio Recording & Mixing
My studio includes Professional audio recording hardware and software used for recording voice and/or music soundtracks for video slide show presentations. Either for business or personal use the right images combined with audio can deliver a message or preserve a memory in a powerful and impactful way.
Thanks for Reading.
Whatever your needs are I commit to providing you the very best quality and personal service to gurantee your satisfaction. Please contact me to discuss how we can make your visions a reality.